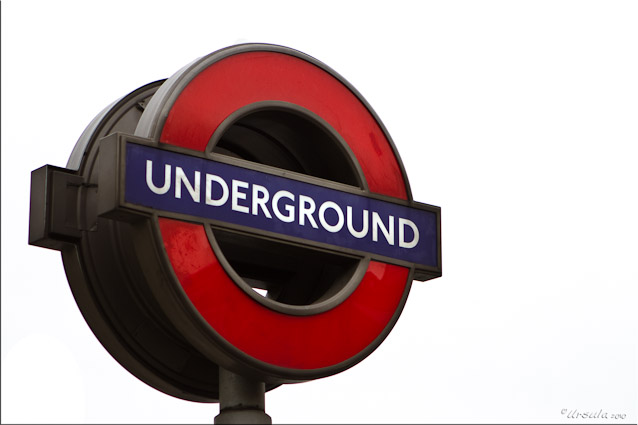 The last time I was in London, back in the late 70's, you couldn't put a bag down anywhere without being suspected of being an Irish terrorist. It was nervous times in England.  As a young female travelling alone, I was also a soft target for would-be grifters and pan-handlers: whenever I stood still with my little camera and my map someone would accost me and offer to 'help' me for a price.
More recently, I'd seen some of the discussion put forth by the "I'm a Photographer not a Terrorist" organisation in response to the targeting of street photographers under Section 44 (the power to stop and search any vehicle or person without having to show reasonable suspicion of an offence having been committed) of the British Terrorism Act, 2000.  As a consequence, I was a bit nervous about heading out onto the streets of London with my camera.  After all, with my Think Tank camera bag strapped to my hips, my handbag slung over my shoulder, and and my rather bulky new Canon7D hung around my neck, I'm hardly inconspicuous.
The Underground is the best way to get around London.  I had a number of places I wanted to go, and a day pass to make life easier.  I was, however, nervous about using the camera.  But if I wasn't going to use it, what was the point of carrying it, right?   I struck it lucky in my first station: a young musician was singing.  He was happy to have his picture taken and I was happy to have my camera pointed at something without being arrested!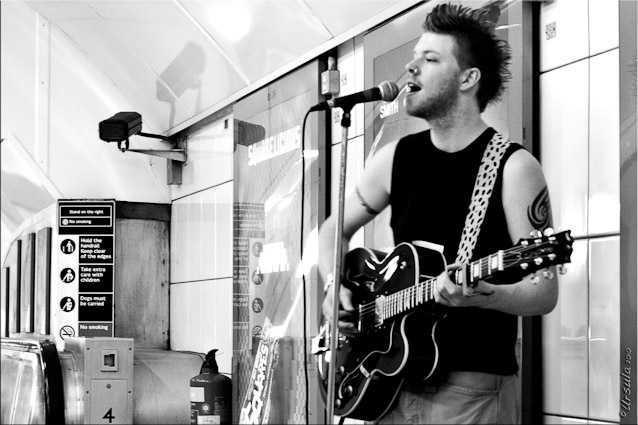 That broke the ice, and I spent extra time at each station I stopped at, watching the people and the trains come and go.  Although I enjoyed experimenting with 'moving' pictures, I kept expecting a bobby to come and shuffle me along.  Surprisingly, it never happened!
Of course, I didn't spend the whole day Underground.  I thought I'd try to keep life simple by retracing my 30-year-old steps and start with Hyde Park.   I remember a wonderful statue of a horse there and I wanted to photograph it for a project I'm working on.  But Hyde Park was dry and yellow after an unseasonably hot summer, and not remotely photogenic.

"Way Out"
I made my way to the Tate Gallery for the Henry Moore sculpture exhibition, hoping for a 'companion piece' for my Rodin Museum visit.  Wonderful sculptures, but no cameras allowed!  

I played tourist with what little time I had left and rode a red bus around downtown and took a boat up the Thames before returning home.  I hope you enjoy the attached pictures.  There are more in my London 2010 Flicker gallery if you are interested.  Cheers!
Visit and pictures: 20 July 2010